More than $6 billion in made-in-America solar panels will be purchased by a group of prominent US solar developers, a move that could double the country's panel production capacity.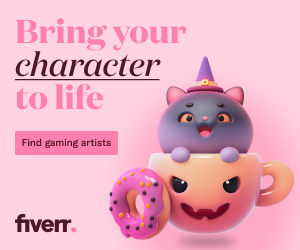 As of yesterday, the newly formed US Solar Buyer Consortium said it had released a request for proposals from US manufacturers who could deliver up to 7 gigawatts of solar panels each year beginning in 2024.
According to the National Renewable Energy Laboratory, the United States manufactured 4.8 GW of solar panels last year. So it seems more likely than what Joe Biden tried to bring online with federal government purchasing power.
Solar installers in the United States appear to be redoubling their efforts to source their equipment domestically despite the industry's growing concern about the availability of supplies from Asia.
According to a joint statement by the consortium's members, AES Corp., Clearway Energy Group, Cypress Creek Renewables, and D.E. Shaw, Renewable Investments seek to encourage panel manufacturers to move from Asia to the United States.
To "build permanent resiliency and ease limits experienced by the sector today," they stated in the request for bids.
Clearway Energy Group CEO Craig Cornelius termed the announcement "simply one step toward improving America's solar supply chain." Next, Congress should "seize the opportunity" to create new incentives for US solar production, which has been repeatedly blocked by the Biden administration's broader climate package.
With legislation pending in Congress, policymakers have the opportunity to increase our domestic manufacturing workforce and restore our country's reputation as a manufacturing leader," Cornelius added.
According to industry estimates, the United States deployed around 24 GW of solar power last year. According to manufacturers' estimations, trade groups aim to persuade Congress to adopt incentives that may increase US panel-making capacity to 30 GW per year by 2025. More than a dozen executives from solar energy firms gathered on Capitol Hill last week to endorse a bill, according to the Solar Energy Industries Association (SEIA).
It's a clear signal that corporations are ready to make significant investments in clean energy manufacturing provided Congress offers supportive regulations," SEIA President and CEO Abigail Ross Hopper said in a statement yesterday.
She added that there is a lack of support from Congress for solar sector leaders' desire to invest in local manufacturing and enhance the domestic supply chain.
Analyst Pol Lezcano at BloombergNEF stated that big-name manufacturers of solar panels might be a wager that federal policy will favor domestic producers in the future.
Using this announcement, I believe that big US developers believe that buying modules built in the United States will have advantages in the future. Because the overall economics of solar should surpass other power sources in many places, US developers will not be concerned about purchasing the cheapest module possible.
According to Lezcano, the consortium's members may also be attempting to protect themselves from possible import restrictions and supply-chain problems.
Earlier this month, Vice President Biden issued a two-year relief on any duties on Southeast Asian goods that an ongoing Commerce Department investigation could impose. Many new solar projects had been put on hold due to the inquiry, which solar developers called "a much-needed reprieve."
At the same time, Biden authorized the Energy Department to employ Defense Production Act authorities to increase production and announced two federal programs for purchasing more solar electricity generated by domestic equipment. The White House predicted in an announcement on June 6th that the initiatives will bring online nearly 10 GW of new solar panels over the following decade.
Jennifer Granholm later admitted that increasing production using Defense Production Act powers would likely require additional funds from Congress, prompting detractors to claim that US solar manufacturers would not gain from Biden's actions.
On June 8th, CEO of the Coalition for a Prosperous America Michael Stumo commented, "Now we know that President Biden's alleged DPA proposal is nothing more than a hypothetical that will not and cannot happen without Congress approving additional cash." Stumo's pro-domestic manufacturing organization has been a strident champion of supporting the Commerce Department's investigation into new tariffs.
Biden's preemptive tariff waiver was called "shocking and irresponsible" by 20 House Republicans in a letter dated June 15th. The letter also referred to reports of forced labor in Chinese production lines, which have resulted in solar module impoundments by US customs guards.
Signatories to the letter, which included Republican members of the Energy, Climate, and Conservation Task Force, said, "We cannot sit idly by as you demolish the prospects for US solar manufacturing in favor of allowing China a free license. To undercut American enterprises with slave labor." This task force aims to increase domestic production of both fossil fuels and renewable energy.
Commerce should be able to conduct a credible investigation, they said.