Before limiting silver and other metals to restrict the expansion of the solar energy industry, the Albanese administration has extended financing for Australia's world-leading solar energy scientists.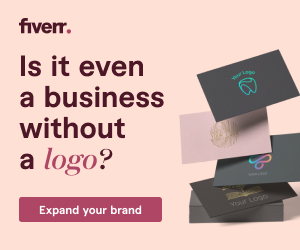 The Australian Centre for Advanced Photovoltaics at the University of New South Wales will receive $45 million over the next eight years thanks to a grant from the Australian Renewable Energy Agency, which they will announce on Friday. Within the first five years, most of the funds will be spent.
More than 60 scientists will have their grants renewed with this money, although the annual financing will remain at the same level as before. In addition, the University of Sydney and CSIRO's Newcastle energy section will be added as new partners in the project, which aims to bring in more commercial partners.
When it comes to reducing emissions while at the same time providing safe, affordable, and dependable power, Australia has everything it needs to become a global leader in renewable energy.
For a long time, we've been at the head of the pack and able to draw individuals from all over the world.
In her role as director of research at the center, Professor Renate Egan confirms this is still the case.
Up to 90% of the world's annual panel manufacturing is credited to the work of Australian researchers who pioneered a wide range of solar technology. The center's collaborators are ANU, Melbourne Univ., Monash Univ., Queensland Univ., and CSIRO's Clayton unit in Melbourne.
Martin Green, a UNSW professor who has long been in charge of the center's research, developed cells in 1989 that converted sunlight to electricity at a 20 percent efficiency and doubled that rate in lab cells by 2014.
Many of the largest solar companies in the world have a large number of Center graduates on their staff roll.
With "huge uptake and technological progress," Green predicted that the next decade would be the most exciting and vital in solar photovoltaics.
According to Egan, solar energy only generates 3-4 percent of the world's electricity and 15 percent of the country's electricity. "We need to take it to over 50% locally and internationally," she said, to enable the transition of fossil fuels and limit the effects of climate warming. "We're only getting started with solar technology.""
To accomplish its 2030 target of mass-producing solar cells with a 30% efficiency for 30 cents per watt, Arena will benefit from the additional research. 23-24 percent efficiency can be achieved at roughly 70 cents per watt for panels now on the market.
It won't be easy to meet such objectives. So Tandem cells, which use two or more layers of materials to collect more light spectrum energy, and operate more reliably, particularly in higher temperatures, are the focus of the additional financing.
While Egan believes it's doable, he predicts that the final product will be a different collection of materials and a different structure.
The current use of silver in solar cells may soon be a problem for the world's solar industry, driving the search for other minerals. The solar PV sector consumes around 10% of the world's silver in its annual capacity additions of 200 gigawatts, with production doubling every three years for the past three decades.
To do so would require using half of the world's silver, putting a strain on supplies and raising prices. According to Egan, numerous alternative materials are already being investigated, but more study is needed.
In addition, the center plans to work more closely with the Australian government and industry to increase manufacturing capacity in the country.
According to her, the local market is getting close to the levels needed to justify onshore production, especially if Sun Cable and other corporations' plans for massive solar farms of 20GW apiece or larger proceed.
According to her, Australia's best hope is in silicon refinement, with wafer and cell processing done elsewhere and final module work done at home.
There are only a few ways the world can reduce emissions from energy consumption fast enough to avert a global calamity, according to Richard Corkish, another UNSW professor and the center's chief operating officer.
"The main two" are solar PV and wind, " says Corkish. Eventually, solar PV will be "the one."