A meeting has been held to discuss plans for a 2,175-acre solar farm.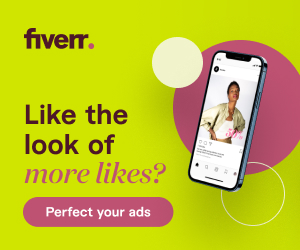 Between Lincolnshire and Rutland, the projected Mallard Pass Solar Farm would be the size of 1,400 soccer fields.
Alicia Kearns, the member of parliament for Rutland and Melton, met with people who opposed the plans on Thursday.
Developers With the pressing need for decarbonization, Windel Energy stated this farm would help.
The Mallard Pass Solar Farm, if authorized, will be one of England's largest solar farms, generating 350 MW of renewable energy and powering 92,000 homes, according to developers.
It would take four miles (6.4 kilometers) from top to bottom to cover the East Coast Mainline site.
Keith Busfield, a resident opposed to the proposals, organized a protest organization.
Even though Mr. Busfield tragically passed away last month, he was well-known for stating that the site proposed for the solar farm was home to a wide variety of wildlife, including grass snakes, kingfishers, and even otters.
"All of this might be lost," he predicted.
After his death, Sue Holloway claimed they were even more determined to prevent the solar farm from going through.
"Having come this evening, it has made me feel maybe it is not a done thing," said Norman Herbert, one of the attendees.
He added: "It is an exploitation by those wishing to profit from a community, and it ought to be stopped."
"We've seen an important but subtle change, which is yes, the government still believes solar can contribute, but they want solar in urban areas, solar on brown sites," Ms. Kearns said of the government's energy plan. People don't want solar panels in our beautiful fields where our food is grown.
The alternative is to switch to nuclear and wind power, which I support, especially the off-shoring of wind power." Wind, rain, and water power are things our country can produce more of."
"I think it's fantastic how many people have come up to us and said, 'we now know we can battle this,'" she continued.
That's why I promise to do everything I can to ensure that the voices of those here tonight and those of Rutland are heard at the highest possible level.."
According to the company, fresh, more thorough suggestions will be presented later this spring following a public consultation. Windel Energy did not attend this meeting.
Because it is near a substation where the solar farm might be connected to the national grid, it has picked this area.
"Mallard Pass will help the critical need to decarbonize our power system, offer reliable and sustainable low-cost energy, enrich the local environment, and be a responsible neighbor," the firm stated.
To guarantee that the ideas are respectful to the local environment, the project will contain any necessary and appropriate environmental mitigation and upgrades.