As electricity costs continue to rise, a solar power company has seen unprecedented demand from farms.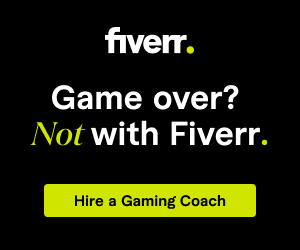 MyPower, located in the Cotswolds, increased its annual panel installation rate from 7,000 to 27,000.
According to the company's managing director Ben Harrison, energy price rises are the reason for the meteoric rise in sales.
As electricity costs continue to rise, he said, "producing your power can assist decrease that impact on farms."
Their most recent client was a guy named Adam Henson.
He is the proprietor of the Cotswold Farm Park and a frequent contributor to BBC One's Countryfile.
Mr. Henson provided some background, saying, "Dad founded the farm park in 1971, and he farmed in a very environmentally responsible way."
Consequently, adopting solar is a positive move toward becoming a more environmentally responsible company.
However, solar panels may help reduce energy costs and carbon emissions during times of emergency.
During the day, farms use electricity heavily for items like milking machines, dairy chillers, heaters to warm baby chicks, and lighting in dim barns.
Storage sheds of this size typically feature flat, readily accessible roofs that can be used to install solar panels.
In addition, the price cap on electricity only protects residential customers, not commercial ones.
The power price for businesses doubled in the past year, from 15 pence to 45 pence per kilowatt hour.
A return on investment of only three to four years is expected, according to Adam Henson: "The solar is costing us four to five penny a unit."
Furthermore, "we're doing the right thing."
You won't find your average farm at the Cotswold Farm Park.
It's a demonstration farm with a few hundred acres of fertile land to show people how farming is done.
There are young chicks kept warm by lamps, lambs that kids can bottle feed, and electric tractors that can be driven around the farm.
On a good day, solar energy is used to power everything.
However, what about typical industrial farms?
"Our business is flourishing," Ben Harrison exclaims.
The list goes on and on: farms, industries, cold storage facilities, etc.
Businesses that rely on daytime electricity are most eager for solar power.
Clive Slatter, who raises 600 dairy cattle in the hills of the Cotswolds near Northleach, is the first person I meet when traveling the ten miles from Adam Henson's property.
His boldness in installing solar panels on a cowshed two years ago.
He says, "It's saving me approximately £1,000 a month."
The panels provide enough energy to supply his farm with 40% of its daily electricity needs.
Mr. Harrison can determine the precise time of power generation and consumption.
Because cows were traditionally milked so early and late, he had previously advised against solar power for dairies.
At that time, the sun was relatively low in the sky, making it impossible to rely on solar power to run the milking machines.
Robots transformed everything.
Even while Hill House Farm appears to be a typical Cotswold farm—complete with muddy outbuildings and ancient stone walls—it houses cutting-edge agricultural technology.
The automated milking robot works around the clock.
When a cow is ready to provide milk, she wanders to the dairy machine, where lasers align her teats and a robot drinks the liquid.
Constant power use throughout the day is ideal for solar energy generation.
After installing solar panels, Mr. Slatter saw a dramatic decrease in the household's monthly electricity costs.
But there's a twist in the tale, as there usually is on the farm.
Even though Clive Slatter would like to install more solar panels on his buildings, he has reached the maximum number legally allowed to do so.
More panels would be installed quickly and readily, but grid limitations prevent that.
Inquiring minds want to know why the government limits how many solar panels they can set up.
It seems to be a nationwide issue of significant proportions.
The National Grid's responsibility is to maintain a reliable electrical grid.
Whatever the case, if Mr. Slatter doesn't end up using any of his solar power, the excess is fed back into the grid.
However, his farm is limited in power output because the cables supplying it were only built to handle 18,000 KW.
The local network could be destroyed if its system continues to expand and produce more electricity.
Ministers must take action since minister Ben Harrison has acknowledged that he encounters this issue frequently.
He argued that the government should put money into updating outdated infrastructure like cabling.
To paraphrase, "everyone can be a power station now, and we need all the energy we can create in this country."