In March, the US Commerce department initiated an inquiry to establish if four nations that export solar panels to the US — Vietnam, Thailand, Malaysia and Cambodia — have used Chinese-made components which should be susceptible to US tariffs.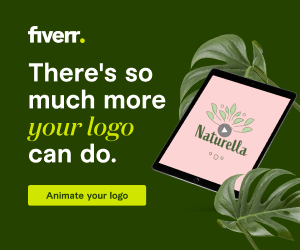 If the Commerce Department determines that this is indeed the fact, then the solar panels sold in the United States by these four countries might be subject to retroactive duties, causing prices to rise in the United States.
The industry is already in a state of panic. According to a recent research by the Solar Energy Industries Association, 83 percent of US enterprises using or purchasing solar panels anticipate cancellations or delays.
And other CEOs are concerned that the inquiry could lead to the collapse of the industry, which is not altogether unexpected given the US's heavy reliance on these nations for solar array materials.
Approximately 80% of all solar installations in the United States are sourced from Vietnam, Thailand, Malaysia and Cambodia.
This reliance on other nations leaves the United States susceptible to continuous global supply shocks for a crucial product that can assist in accelerating the nation's shift to a clean energy economy.
Solar is really the quickest growing energy source in the United States and may represent the best chance for the country to meet its climate goals.
By reducing demand for fossil fuels, solar can assist to boost the economy by offering a reliable source of energy from the sun, as opposed to being subjected to the constraints of oil rigs, soaring prices for fossil fuels, goods from nations that do not share American values..
According to a recent assessment from the US Department of Energy, solar energy has the potential to generate up to 40 percent of the country's electricity by 2035.
And according to Secretary of Energy Jennifer M. Granholm,
"Solar, our cheapest and fastest-growing source of clean energy, could supply enough electricity to power all U.S. homes by 2035 while employing up to 1.5 million people."
Access to solar is especially crucial for low-income people, who are least able to afford escalating residential energy costs and are less likely to have generating sets or other backup power in the event of a power outage.
To accomplish the country's clean energy objectives, the United States needs build a significant solar panel and component manufacturing capacity.
It can accomplish this by offering financial incentives to American firms to help offset domestic manufacturing costs that are expected to be 30 to 40 percent higher than imports.
Already, Congress is moving in this way.
To incentivize the production of solar panels, for instance, the House-passed Build Back Better measure would extend and enhance the investment tax credit and the production tax credit.
The tax credits should reduce total production costs, improve manufacturing efficiency, expand production capacity, and provide ongoing production support.
These are significant because they represent a huge commitment to the expansion of solar energy and American manufacturing in the United States.
And they provide solar investors with the confidence necessary to fund solar panel manufacturing facilities.
In addition, the Commerce Department should expeditiously complete its investigation to provide the solar industry with pricing stability for imports until Congress approves a more permanent solution.
Congress can still act, but time is running out. The tax credits should be passed by Congress before the session closes. The nation's clean energy objectives are in jeopardy.