Earlier this year, EnBW signed an agreement with ERG to purchase 64 V235-15.0 MW wind turbines for the company's 900 MW He Dreiht offshore wind farm.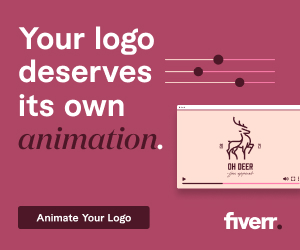 After winning new contracts in Italy and Germany, Vestas has had a busy week in Europe.
The Mineo Militello Vizzini wind farm in Sicily has received a 101-megawatt order from ERG, Italy's top renewable energy producer. For this deal, we will provide and install 24 v136-4.2 MW wind turbines and an AOM 5000 service agreement.
Francesco Amati, the country manager for Italy at Vestas, said the contract was one of the largest the company has signed in Italy in the previous 15 years.
There will be an increase in Italian clean energy capacity by over 100 MW as a result of this agreement. This is yet another step in Italy's energy transition toward a more sustainable future.
A second-quarter 2023 delivery date has been set for turbine delivery, with commissioning in the second half of that year.
Vestas already has more than 5.4 GW of wind turbines installed or under development in Italy, accounting for over 40% of the country's wind energy market share.
An agreement for the conditional supply of 64 V235-15.0 MW wind turbines for EnBW's 900-MW He Dreiht offshore wind project in 2025 immediately followed the Italian contract. In addition, Vestas will provide a long-term service plan for the wind farm when it operates.
North & Central Europe President Nils de Baar stated that Vestas plays a leading role in offshore wind expansion by continuously striving to build stronger partnerships with customers like EnBW and providing the right solutions that enable them to deliver ambitious projects required for European offshore wind targets.
At 43,742sqm, the V236-15.0 MW turbine has a sweep area of 43,742sqm and an efficiency of more than 60 percent, thanks to its 115.5m blades. An 80 GWh-per-year output from a single V236-15.0 MW turbine can power about 20,000 European dwellings.
EnBW's Head of Generation Portfolio Development, Michael Class, stated that it could achieve offshore projects like He Dreiht without subsidies only with cutting-edge and cost-effective technology.
In addition to being technically challenging, offshore demands an understanding of the market and the ability to take risks before making a final investment choice. Using He Dreiht, one of Germany's pioneers in offshore wind energy, "we would like to further contribute to the German market," he said.
Cadeler, a well-known offshore wind installation services provider, has also agreed to a conditional deal with Vestas to transport and install its turbines for the He Dreiht project.
The park is expected to be fully operational by the end of the fourth quarter of 2025, with construction set to begin in the second quarter. Excess power is provided to ensure that the project's grid connections can be used as efficiently as feasible, even when production levels are lower.
The V236-15.0 MW prototype development is ongoing at Vestas' R&D and production centers. The prototype wind turbine is expected to be installed later this year, with serial production beginning in 2024. Vestas will issue a new news release if and when the agreement with EnBW becomes a firm and unconditional order.