Solar panels are a great way to reduce your environmental impact and save money on your energy bill, but what happens when a hail storm hits?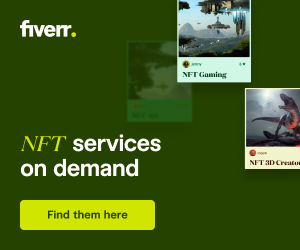 Do the panels get damaged, and how much does it cost to repair them?
In this blog post, we'll look at the damage hail storms can cause to solar panels and provide some tips for protecting them.
Do Hail Storms Damage Solar Panels?
Most solar panels are built to withstand hail damage, but it is still possible for hailstorms to cause extensive damage to solar panels.
Solar panel manufacturers test their products to ensure they can withstand hail and other extreme weather conditions.
In most cases, solar panels will continue functioning after sustaining hail damage. However, if the damage is severe enough, it can affect the panel's ability to generate electricity.
Hailstorms are a common occurrence in many parts of the country, and they can have a significant impact on the solar industry.
In Colorado, for example, hailstorms are a regular occurrence on the Front Range.
These storms can cause extensive damage to roofs and windows, and they can also affect solar panels.
Hailstones can cause dents and cracks in solar panels, reducing their efficiency. In some cases, hailstorms can even break solar panels.
While solar array manufacturers put a lot of effort into making their products durable, it's still essential for homeowners to take steps to protect their investment.
If you live in an area where hail is common, it's a good idea to contact your insurance company to see if they offer coverage for damage caused by hail.
Some companies offer policies that cover the cost of repairing or replacing damaged solar panels.
How Do You Protect Solar Panels During A Hail Storm?
1. Read or watch the local news for your area to know when a hail storm is coming.
2. Check online for National Weather Service public weather alerts in your area.
3. Download a weather app that offers notifications for upcoming storm systems.
4. Learn about weather maps to track potential storms.
5. Install a protective cover on your solar array if it is easily accessible.
6. Cover your solar panels with a tarp or blanket if it is not accessible to install a cover.
7. Place a canopy tent over the panels if available, and you are in an area with low wind conditions and little hail fall.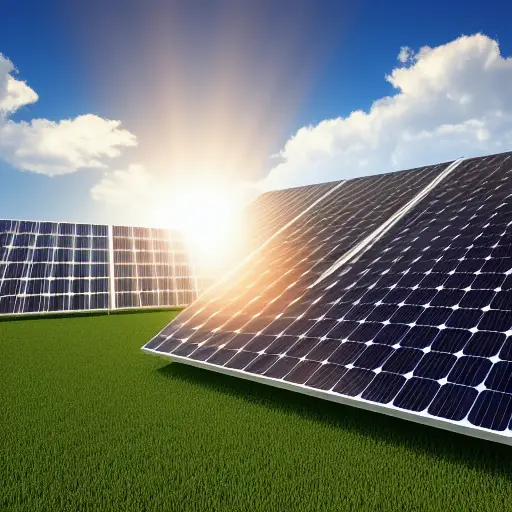 NREL's Solar Energy System Survives Hail Storm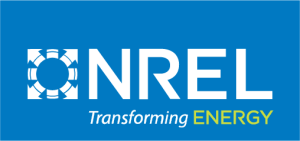 On May 8, 2017, an intense hailstorm hit the National Renewable Energy Laboratory, although just one solar panel was damaged.
Shattering car windows and leaving dents the size of golf balls on the roofs of nearby homes and automobiles, the hailstorm left a path of destruction in its wake.
But the PV system at the NREL could ride out the storm with minor damage.
The scientists at NREL are not surprised by this development, as they have collaborated closely with their U.S.
The SunShot program of the U.S. Department of Energy aims to lengthen the lifespan of solar panels.
Hailstone impact testing is mandatory for the Initiative's modules. At speeds of around 70 mph, ice balls the size of ping-pong balls are shot at several PV modules.
During this hailstorm, multiple stones hit the glass module cover almost simultaneously, causing it to break. This focused force fractured the glass into tiny shards.
It looks like nearly three dozen hailstones impacted the roof, each leaving a "footprint" of impact in the web of more minor cracks.
To ensure that solar panels on the market can withstand the extreme weather conditions to which they are exposed, SunShot funds NREL researchers to participate in the International Photovoltaic Quality Assurance Task Force, which sets standardized industry quality testing.
The impact of mechanical stress, such as hail or treading, on thermal pressure, humidity, solar UV radiation, and electrical stress, imposed by the panels themselves when used in high-voltage systems, is also taken into account.
These quality criteria bolster customers' and financiers' faith in PV.
When finding novel materials and designs for PV modules and getting them ready for commercialization, NREL is at the helm of a coalition that brings national labs, universities, and solar supply-chain firms together.
Does Solar Panel Warranty Cover Hail Damage?
Severe weather and hail are often not covered by your solar panel's guarantee. This implies that if severe hail damage has occurred to your house, you will probably need to file a claim with your home and contents insurer.
Unfortunately, most insurance policies don't explicitly cover solar panels.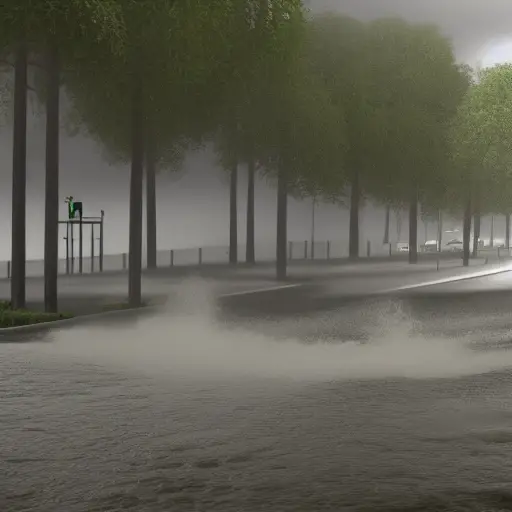 Who Pays For Hail Damage To Solar Panels?
If a covered risk damages the solar panels on your roof, your homeowner's insurance may pay to have them repaired or replaced. However, all policies may not cover damage to solar panels installed on roofs.
Some insurers will let you add coverage as a rider or endorsement for panels that are not permanently affixed to your property, such as ground-mounted panels.
It is essential to inform your insurance company that you have solar panels on your property, regardless of whether you own or lease them.
Remember that since you don't own the panels, your insurance company may restrict how much they'll pay out for wind and hail damage claims if you lease them and insure them yourself.
Solar panels can require their insurance if your current policy doesn't cover or cover a portion of their value.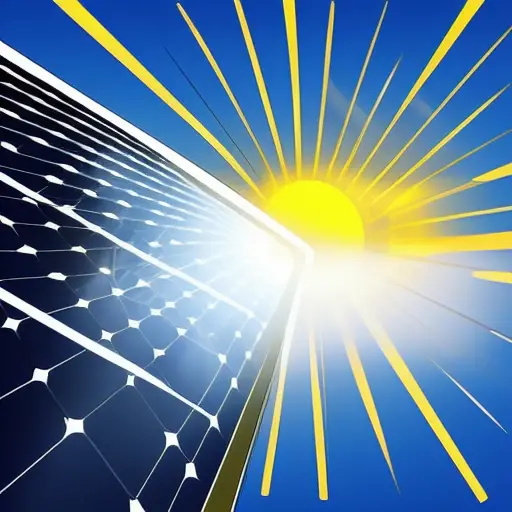 Parametric Hail Insurance
Parametric insurance is a data-driven form of security that provides instant, adaptable, and comprehensive protection in the case of a loss.
Hailios
Hailios parametric insurance is a program based on a preset index, making it easier for business owners to know what to expect.
In contrast, some insurance coverages may leave room for interpretation based on the wording in the contract.
It's often a more popular option for businesses that may incur losses due to natural disasters or weather-related events, which make it hard to measure losses.
Compared to standard property insurance, which often delays the claims process, placing you at further financial risk, parametric insurance streamlines the process.
The highest cost to commercial property owners after a hail storm is often roof damage, which may not be immediately apparent.
Sometimes it may take several years after the damage occurs for a leak to form. As a result, an insurance claim may be denied because the damage was not detected early.
However, Hailios recognizes the need for fast, reliable data regarding insurance coverage.
Their new Eyewitness sensors collect property-level data in real-time during weather events, streamlining the claims process by providing insurance providers instant access to the information they need.
If you're a business owner preparing for hail season, contact Hailios by emailing [email protected] or by calling 1-719-375-1622, and they'll help you find the right solution.
Hailsure

Parametric hail insurance, often known as "hailsure" insurance, uses a third-party data provider to estimate the size of hail that will fall in a particular area.
All the buildings or land on which the brand-new automobiles are stored must be factored into the total square footage.
This policy is for you if you own property and want peace of mind after hail damage.
McGowan

McGowan parametric insurance is a type of insurance that can be used to provide coverage for any economic loss. This includes damage to the roof, siding, signs, or landscape due to hail.
The coverage is an enhancement to current property coverage, not a replacement.
The limit for this type of policy is up to $2,000,000 per location. To qualify for this insurance, the insured must apply with a proof of loss statement.
The claims process is rapid, and payment is typically available within days. There is no deductible for this type of policy.
This makes it an attractive option for those who live in areas where hail is expected.
Swiss Re

Swiss Re's parametric insurance solutions can help protect your business from the financial impact of a severe thunderstorm.
Their hail damage insurance policies are tailored to each business, using data analytics to reflect how the insured experiences the event.
Coverage includes physical damage, lost revenue due to business interruption, or significant retentions in traditional property policies, and the policy trigger uses hail data from CoreLogic.
Swiss Re's parametric insurance is available in Colorado, Iowa, Illinois, Indiana, Kansas, Minnesota, Missouri, Nebraska, Oklahoma, South Dakota, and Texas.
Understory
Understory parametric insurance is a new type designed to close the coverage gaps left by traditional insurance.
This insurance provides a predetermined payout that can be used at the policyholder's discretion for storm losses.
The payouts from this type of policy occur in one to two weeks, which is much faster than the traditional insurance claims process.
Another benefit of Understory parametric insurance is that there are no financial deductibles associated with the policy.
This means that the policyholder will not have to pay any out-of-pocket costs in the event of a storm.
Lastly, this type of insurance includes a state-of-the-art weather station called Dot, which constantly monitors for hail storms.
When a storm is detected, the policy automatically pays out without needing any claims adjusters.
This insurance provides peace of mind to dealership owners worried about financial exposure from hail storms.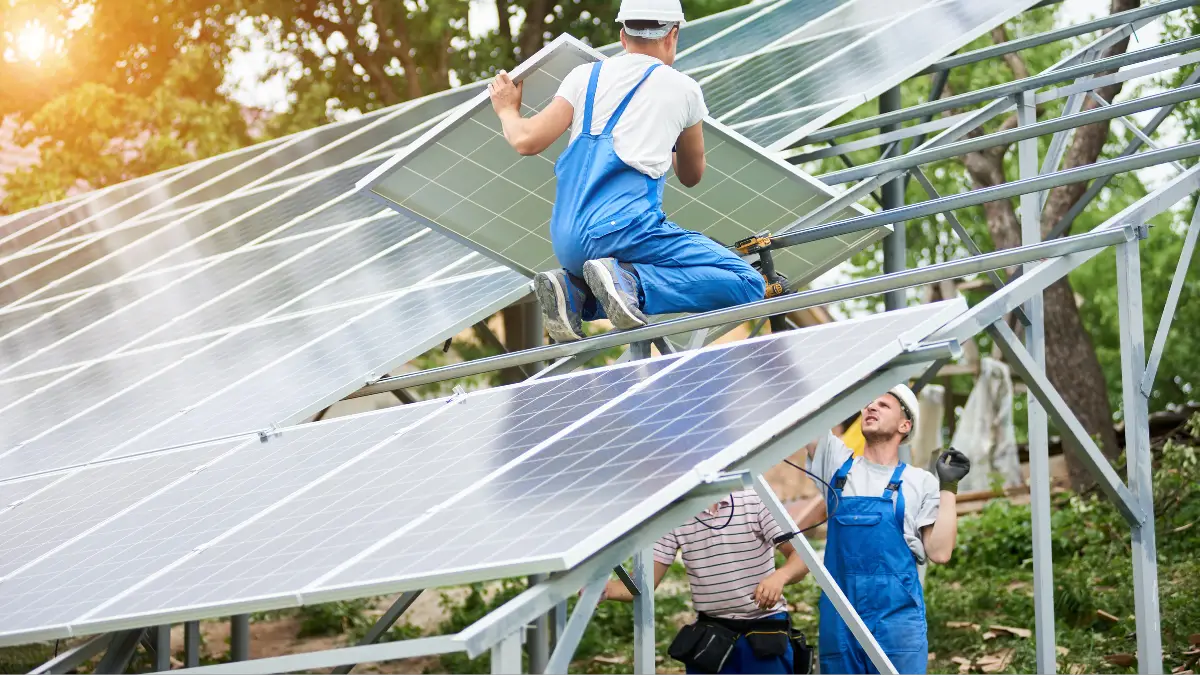 Conclusion
Hail storms can cause significant damage to solar panels, but there are a few steps you can take to protect your investment. First, consider purchasing hail insurance from a reputable provider.
Second, make sure your panels are correctly installed and secured. Finally, keep an eye on the forecast during hail season and take action if necessary.
Following these tips can help ensure that your solar panels withstand the storm.